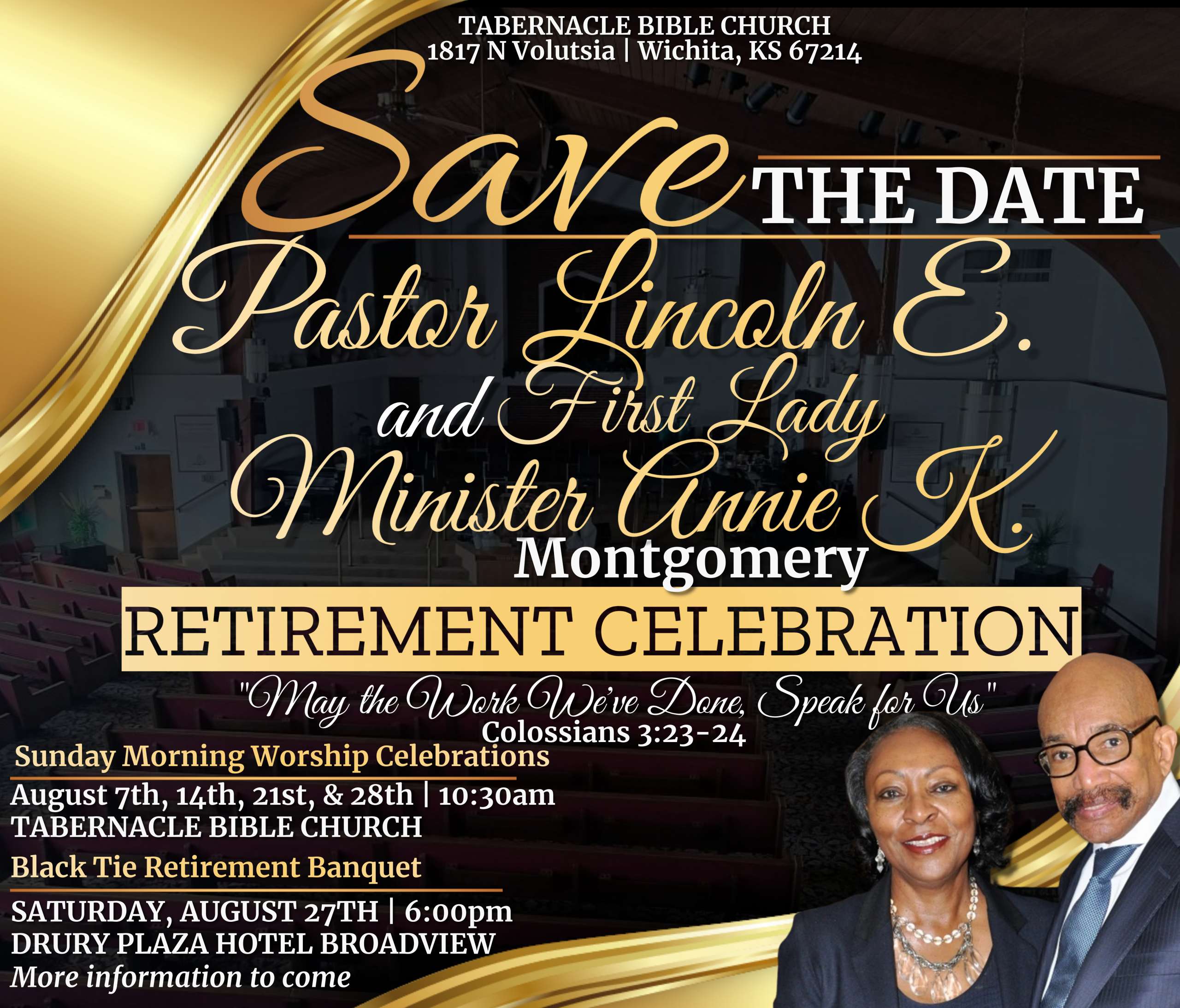 Pastor & First Lady Retirement Celebration
"Work willingly at whatever you do, as though you were working for the Lord rather than for people. Remember that the Lord will give you an inheritance as your reward, and that the Master you are serving is Christ." Colossians 3:23-24 NLT
We thank and praise God for the leadership he has given us through Pastor Lincoln and First Lady Minister Annie Montgomery! Their unwavering faith and commitment to not only our church but community has been very appreciated!
Come celebrate with us as we honor these faithful servants during August 2022 for their retirement celebration! Each Sunday during Morning Worship Service we'll pay tribute to their time served at TBC, and on Saturday, August 27, we'll host their Black Tie Formal Retirement Banquet at the Drury Plaza Hotel Broadview.
So mark your calendars, and help us celebrate our Pastor and First Lady!