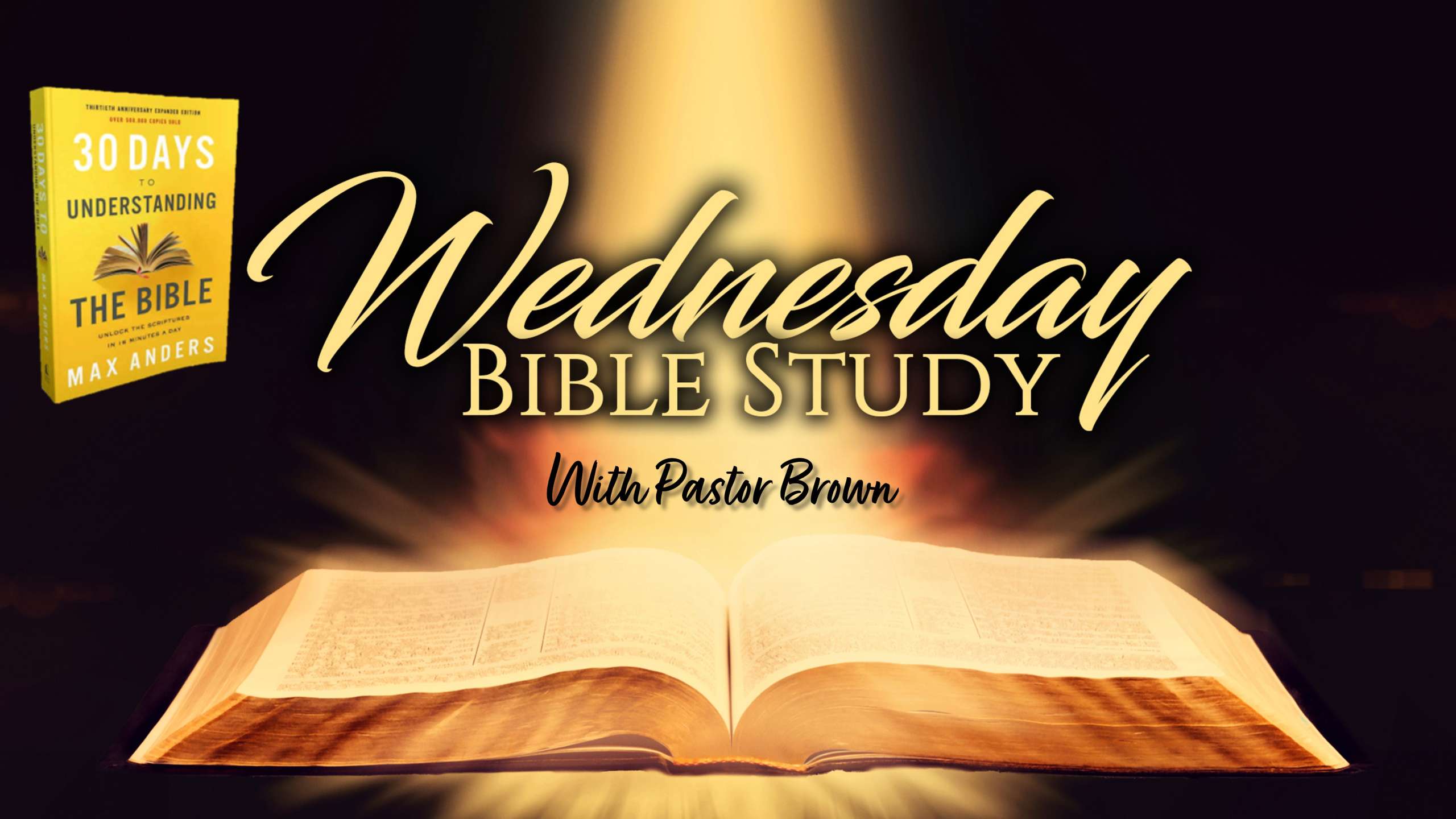 Wednesday Night Bible Study
Join us for an exciting 4-week session Bible Study with Pastor Kneeland Brown. This dynamic teaching series will be based on the book, "30 Days to Understanding The bible" by Max Anders. The cost of the book is $12 and will be available for purchase at Grand Central on Sunday after church. These sessions are open to all TBC Members. We will meet on Wednesdays at 6:30pm, February 15th – March 8th, 2023. Please plan to join us.
*If you are unable to join us in-person, please check us out on our YouTube channel!